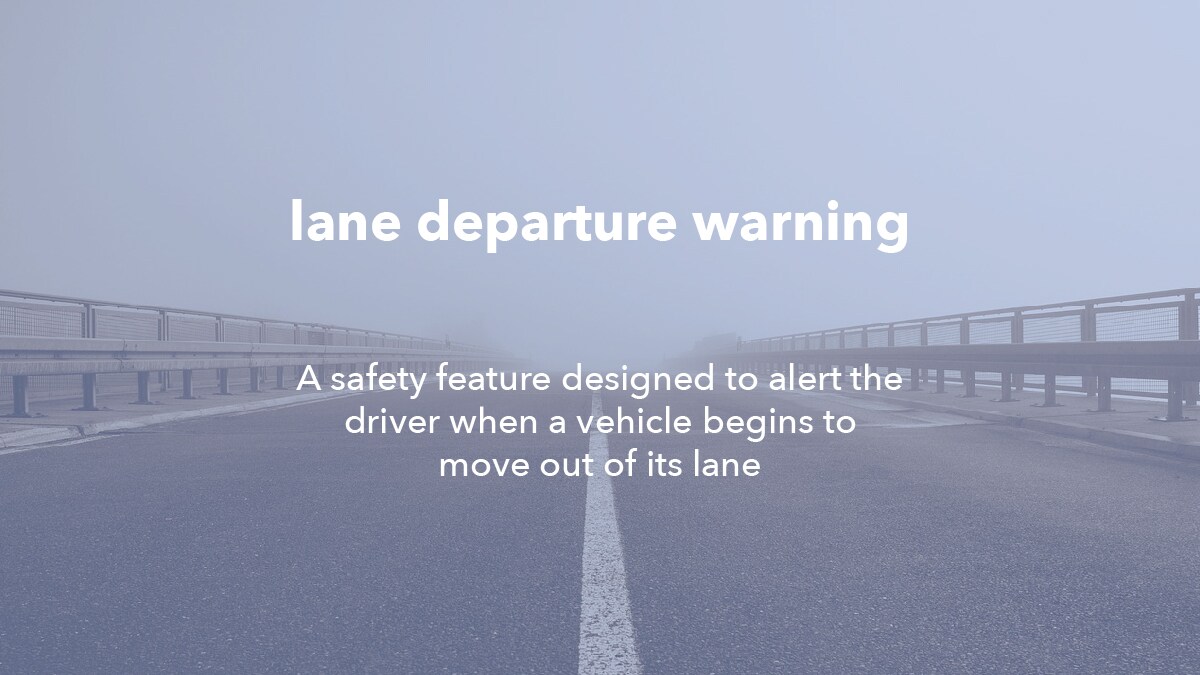 Many automakers offer vehicles with a safety feature called lane departure warning.

Lane departure warning will alert a driver if the vehicle begins to move out of its lane while the turn signal is not on. Some automakers also offer lane keep assist systems, which temporarily override the driver's controls to bring the vehicle back into its lane.

These safety features are designed to assist with driver error or drowsiness that may result in a collision.